The MAN IS KING EDUCATION (M.I.K.E) has been set up to provide skills & techniques that can be used from the get go and not only that, but ways to implement them & market your skills to sell to your clients or students/ apprentices. So you can get on with making more money increasing your clientele & improving your business regardless if your one man or one shop, one student or one school.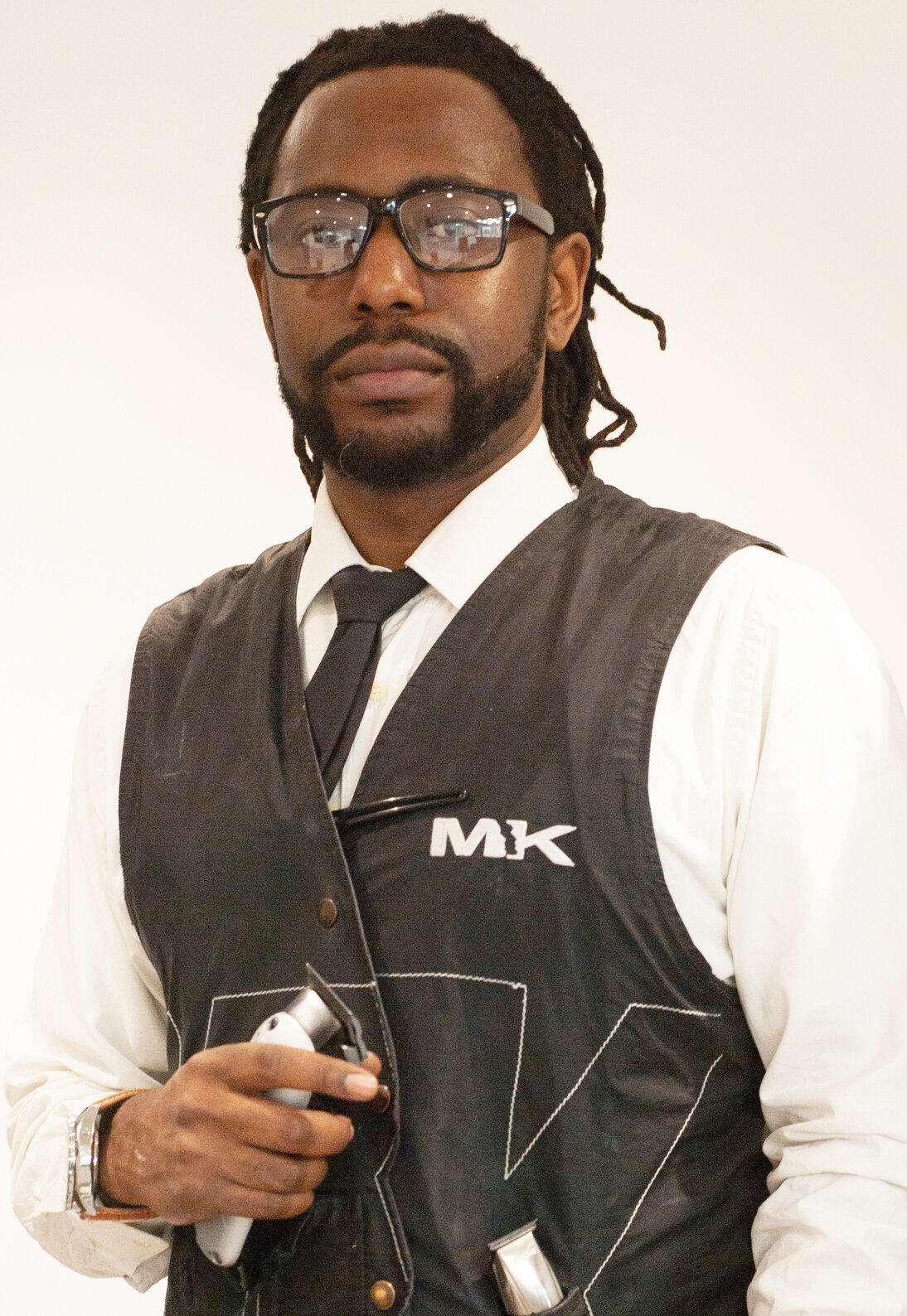 You should enrol on MAN IS KING EDUCATION because your wanting the best experience from a proven veteran barber who is currently hands on in many fields of the trade. 
Salon apprentice to salon owner, multi national competition winner to international winner, video releases to national education book writing. MK has knowledge to help you improve because of his unique combination & understanding of all hair types! No matter your background or years in the trade your sure to pick up a number of things improve your craft. 
MK says " I love teaching because I would have loved someone with my knowledge & talent to teach me & develop my career as I was growing in the industry! Now I'm at a mastery level it so important to teach because like a parent, the parent doesn't teach the child to be a child; the child teaches the parents to be a better parent by it's needs & wants!" 
M.I.K.E Curriculum
If I don't do the training. - 
You may be continuing to experiment on clients & students to find the best or faster way to improve with trial & error not being fully fulfilled in your craft until someday......? 
MK's experience has taught barbers with more years in the trade than him; but due to his vast experience in many sectors of the trade with all hair types he has been able to do so with great success and respect in the barbering industry! Cut out the guessing and get on the (M.I.K.E)
Sent by Grand Master Barber MK
Available in days

days after you enroll

Man Is King Education
MK has combined the techniques from the understanding of all hair types to deliver a unique style of barbering! The online videos with clear step by step methods, together with mannequins, polystyrene heads along with white board; for a FUN TO MENTAL theory back-up, to enhance your learning. Topped with bonus video footage, PDF's for you to download at your leisure.